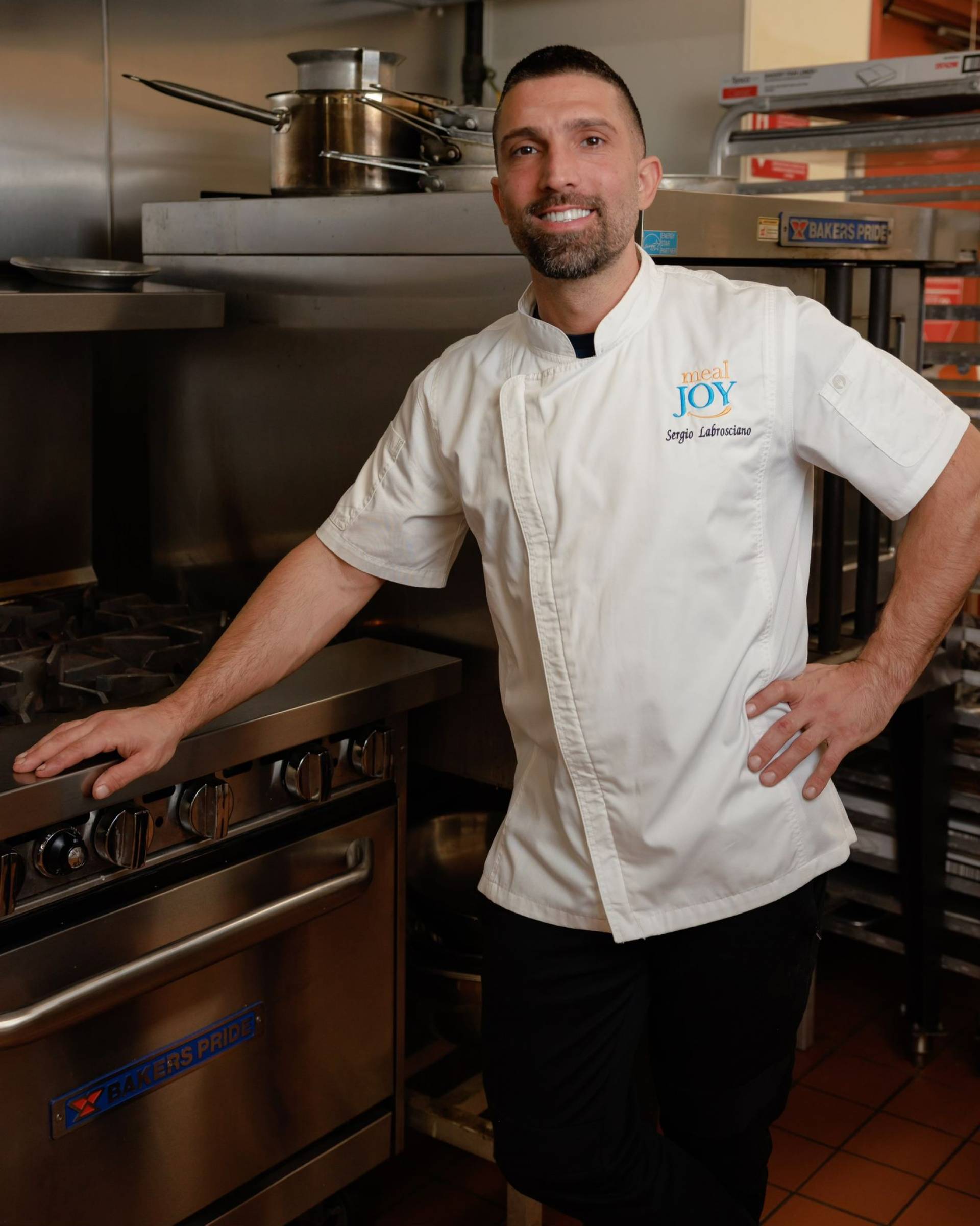 Who's Sergio Labrosciano?
...And why do I want his food so bad?
Chef Sergio wasn't some ordinary dude who liked food and wanted to make it for a living.
He was unmotivated, overweight, and falling into a downward spiral.


He knew he needed to turn his life around before it was too late, but wasn't sure how.


He tried harsh diets that ruin food, unrealistic 30-day challenges, everything.

None of it was sustainable.

After months of trial and error, Sergio found his golden solution - meal prep!


But meal prep wasn't the best thing in the world.

It was time-consuming. Plus, he never knew what to make that didn't taste like cardboard.


So, Sergio enrolled and graduated from the Culinary Institute of America.

After years of honing his new skills, Chef's food became delectable.


His meals were so good his friends & family practically begged him for food!

Sergio helped them save hours, eat healthier, and get in fantastic shape.


This led Sergio to create MealJOY, his local meal prep delivery service.


Now, Sergio works daily to help locals enJOY delicious, nutritious meals in minutes.

All of his meals are fresh, high-protein, and 100% natural. Plus, there's no sticky subscription you need to order. Don't just take our word for it!